Make real results happen!  For over 20 years we've paired thousands of members with expert trainers that know how to design a program to support your unique goals. Your personal trainer in Goleta – Santa Barbara will create a plan that's tailored to your goals, and together you'll work to achieve the results you want. At every step of the way, you'll be driven by a passionate trainer that uses the latest science during your in club sessions. Your first training session is complimentary with your membership!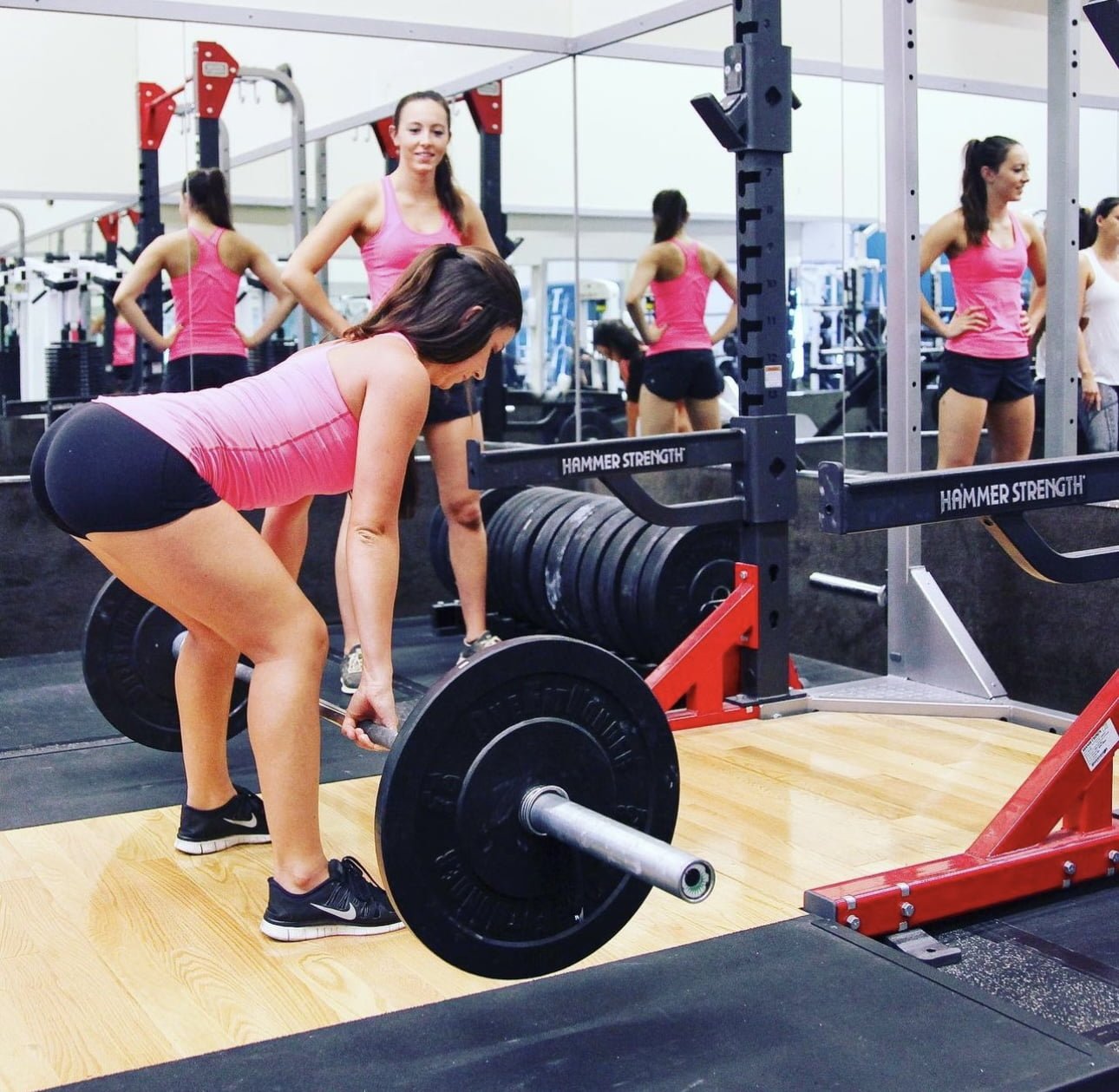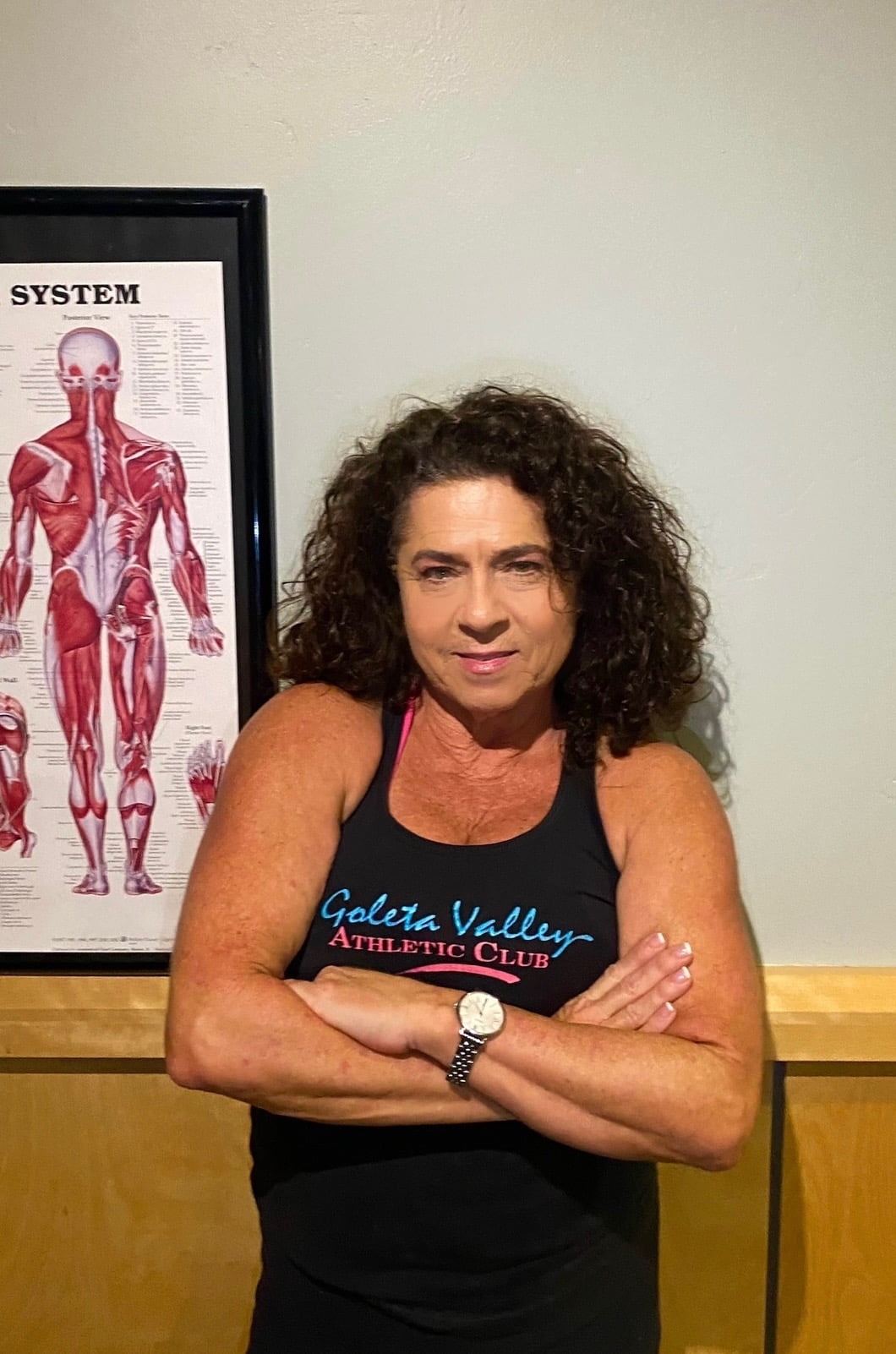 Jade Baxter
Jade is our elite GVAC trainer who has been helping people to move their bodies for over 30 years. She started her journey as a professional dancer and choreographer, noting one of her career highlights as creating choreography for Tina Turner's Foreign Affair World Tour. She felt a natural transition from dance to fitness and has been a personal trainer and group exercise instructor ever since.
Jade is a Master Trainer certified through the National Academy of Sports Medicine (NASM), in personal training and corrective exercise. She holds a dual Bachelor's Degree in Exercise Science/Sports Management and a Master's Degree in Exercise Science, specializing in Rehab Science and Research.
Jade's outgoing and motivating personality along with her expertise are the key ingredients she uses to help people look, feel, and perform better. She can't wait to help you with all of your health and wellness goals.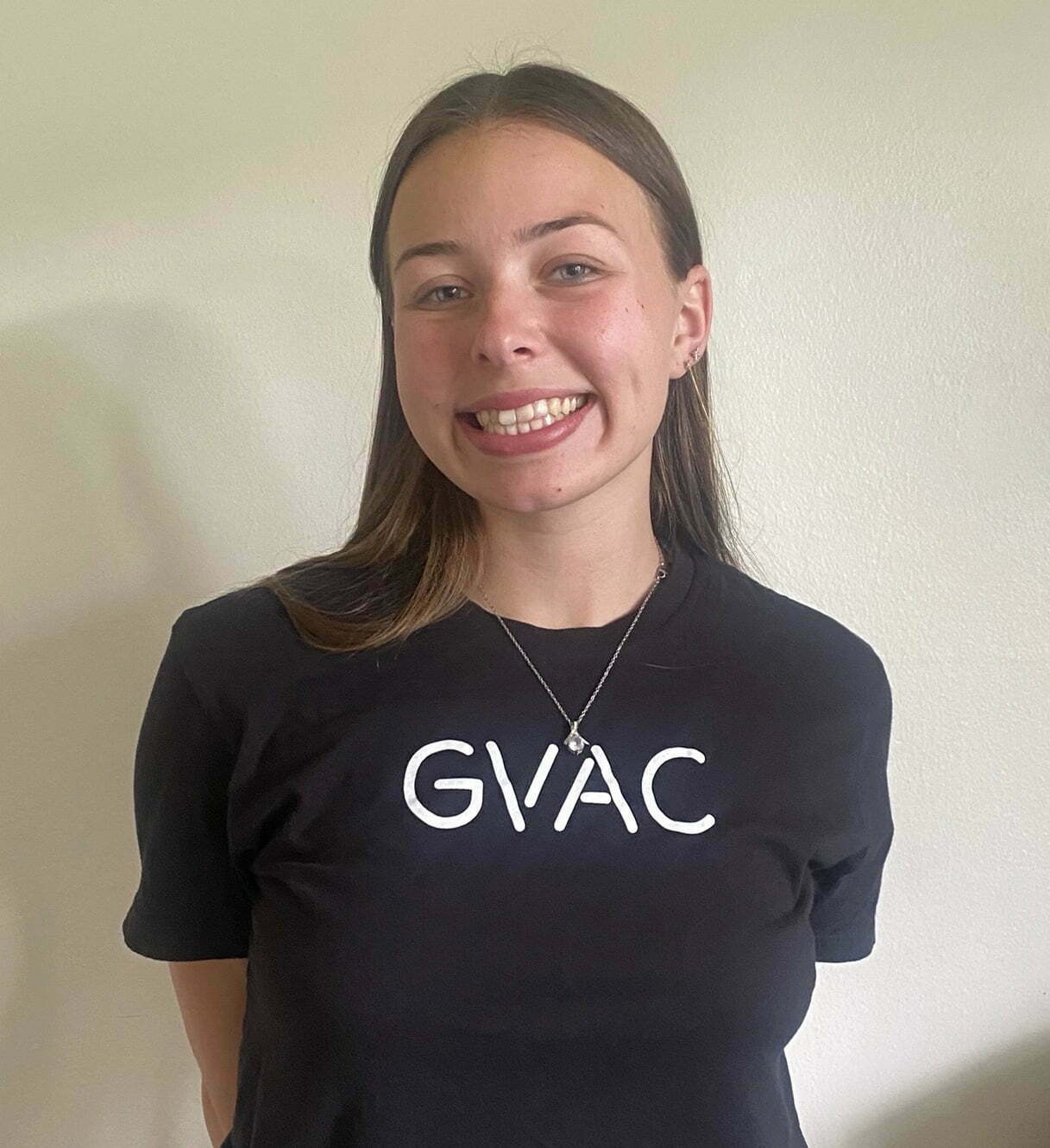 Anaya JENSEN
Anaya is an energetic and knowledgeable GVAC fitness trainer certified by the National Academy of Sports Medicine (NASM). She has 3 years of fitness experience and has helped many clients reach their weight loss and fitness goals. She specializes in helping convert body fat into muscle and building strength and cardiovascular endurance with her clients.
In her own fitness journey Anaya has participated in body building competitions, ran Spartan races, and trained in powerlifting. Fitness has always played a special role in Anaya's life and now she is passionate about helping you reach your fitness goals. She is excited to train with you at GVAC!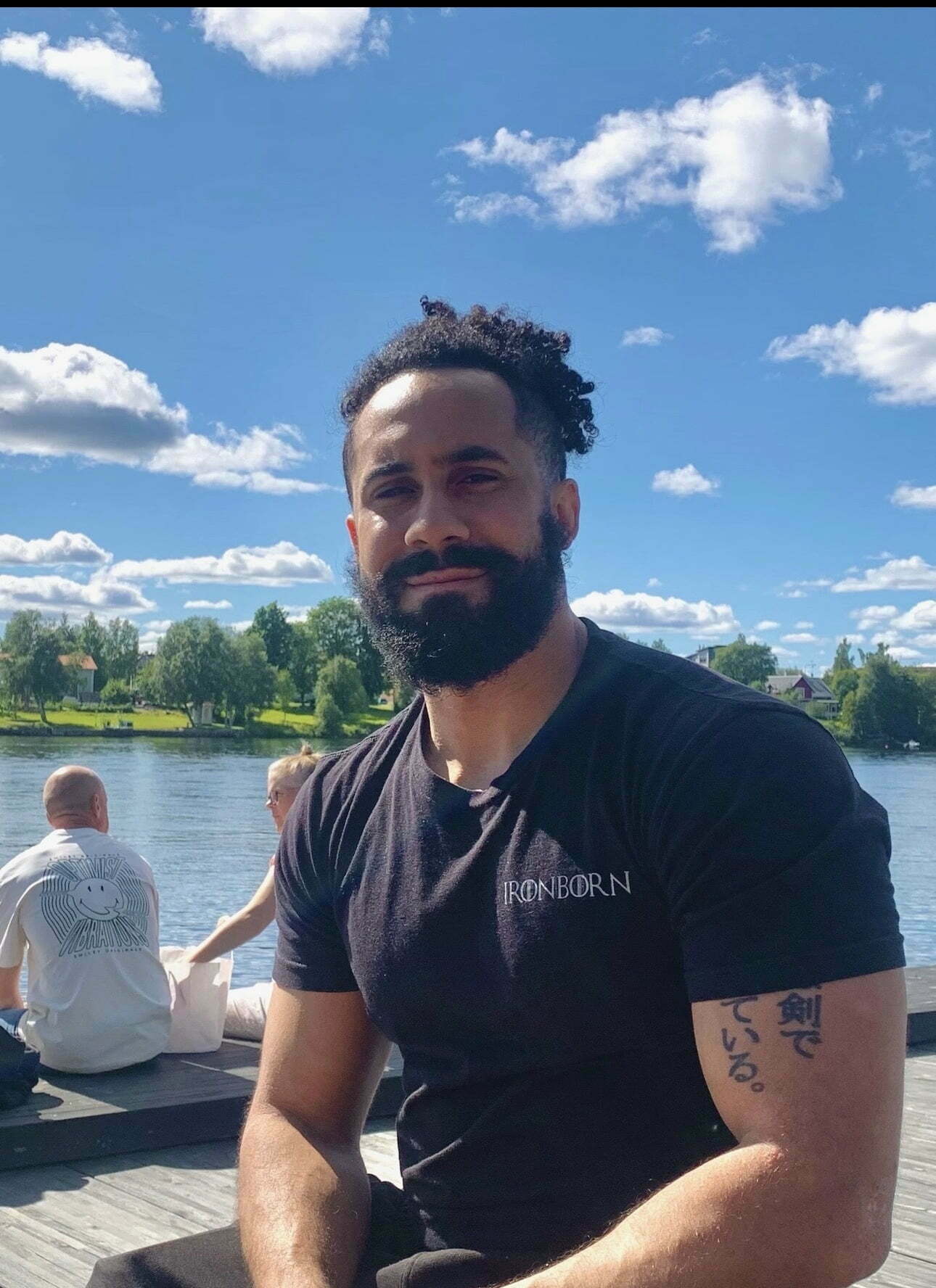 Blair Middleton
Blair is our GVAC gym trainer who specializes in body transformation. He is a National Academy of Sports Medicine (NASM) certified personal trainer and has been a personal trainer at GVAC for over 5 years.
Blair comes from a fitness family and has been involved in fitness for his entire life. Blair enjoys a lot of different ways to stay fit – everything from breakdancing to mixed martial arts and wrestling.
Working with clients on fat loss and muscle gain, Blair tailors custom plans to help members reach their physique goals. If you are looking to compete in bodybuilding or powerlifting, he is the trainer for you! Blair has competed himself and is currently training for Classic Bodybuilding in the National Physique Committee. If you are ready to take your training to the next level, Blair will get you there!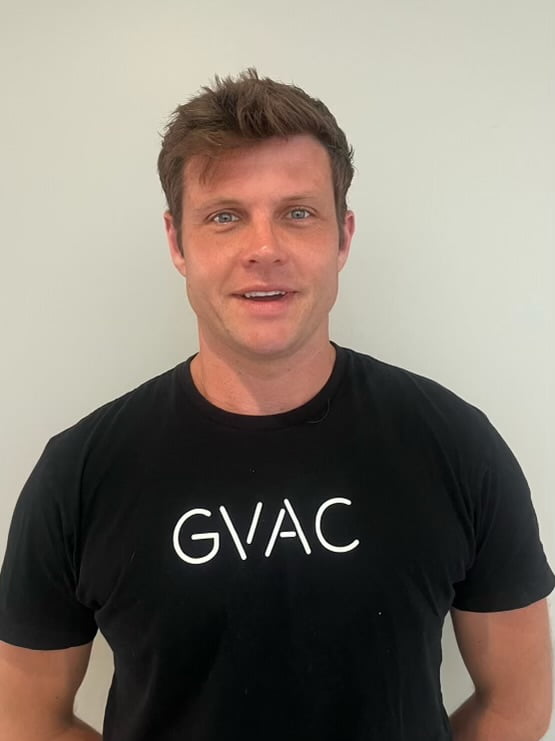 Patrick Tatum
Patrick is our endurance training and sport specialist trainer at GVAC. Hailing originally from Charlottesville, Virginia; Patrick is a talented lacrosse player who played at the collegiate level for Old Dominion University. After moving to the central coast of California, Patrick has established himself as personal trainer and performance coach in the Santa Barbara area for over ten years.
Patrick's sports career continues with his impressive resume of athletic feats. He has run R2R2R in the Grand Canyon, competed in many triathlons, as well as running the two hardest races in the Santa Barbara area: Pier to Peak and Nine Trails. He is well equipped to help you in all of your fitness pursuits, and would love to help you train for your next half-marathon or triathlon!
In his off time Patrick enjoys exploring Santa Barbara, supporting local coffee shops and restaurants, and adventuring with his dog, River. He is excited to meet you and help you make the most of your fitness journey here at GVAC.
Personal Training Santa Barbara – Goleta
Take your fitness to the next level with the premium personal training services offered at GVAC, one of the leading gyms with personal training in Santa Barbara – Goleta. Our services are designed to cater to individuals of all fitness levels, offering personalized workout routines, nutritional advice, and continuous motivation. At GVAC, we believe in empowering you to reach your full potential through tailor-made fitness solutions and constant support.
Your Personal Trainer: Fitness – Gym – Weight Loss
Whether you're seeking a fitness trainer for endurance coaching, a gym trainer for strength training, or a weight loss trainer to help shed those extra pounds, GVAC has a comprehensive line-up of experts ready to guide you. Our private weight trainers and personal athletic trainers are amongst the most sought-after in Santa Barbara, each possessing unique skills and approaches to ensure your success.
No more fretting over finding a 'gym trainer near me' or a 'personal trainer near me'. Your search ends at GVAC, where we offer a range of comprehensive programs designed to match your specific needs and fitness goals. As the go-to place for a fitness trainer in Santa Barbara, our personal trainers are committed to delivering real, tangible results tailored to your unique fitness goals.
Make Real Results Happen with Our Personal Training Services
With personal training at GVAC, it's not just about the workouts; it's a comprehensive approach to health and well-being. Our personal training in Santa Barbara – Goleta stands out due to our commitment to individualized attention, coupled with scientific methods that enhance your performance and results.
The synergy of our team, combined with our cutting-edge facilities and scientific approaches, places us among the top options for personal trainers in Santa Barbara – Goleta. Embark on this transformative journey with us, and experience the remarkable changes in your physique, stamina, and overall wellness. Make the choice today and witness the transformation yourself!